At Cutting Hill Beef Company
Our mission is to transform New England agriculture by revitalizing the land with grazing animals on open pastures, fostering healthier soils and sequestering carbon, to provide families in the Northeast with nutrient-rich, sustainable, and delicious food. Our commitment to regenerative farming practices ensures that we not only take care of the land but also produce the finest quality products to nourish your loved ones.
Experience the taste of New England's bounty and the difference that comes from knowing your farmer. Join us on this journey of delectable delights, conscious consumption, and a stronger, more connected community. Visit our farm or place your order online, and let us bring the essence of the New England countryside right to your table.
Subscription Boxes
Sign up for our subscription boxes and receive 10% off your order and your box will automatically be shipped to your door every 30 or 60 days.
Beef Box

Taste the mouthwatering goodness of organic, pasture-raised beef in a variety of cuts. With each box, you'll experience the unparalleled taste and tenderness that only comes from animals raised with care and respect.

Primary Box

Our most popular box, carefully curated to cater to your culinary desires, this box offers a diverse selection of both beef and pork premium cuts, from juicy steaks and gourmet sausages to tender roasts and flavorful bacon.

Pork Box

Savor the rich and succulent flavors of premium heritage pork, raised right here on our regenerative farm. This box offers a selection of cuts, from roasts to pork chops and savory sausages.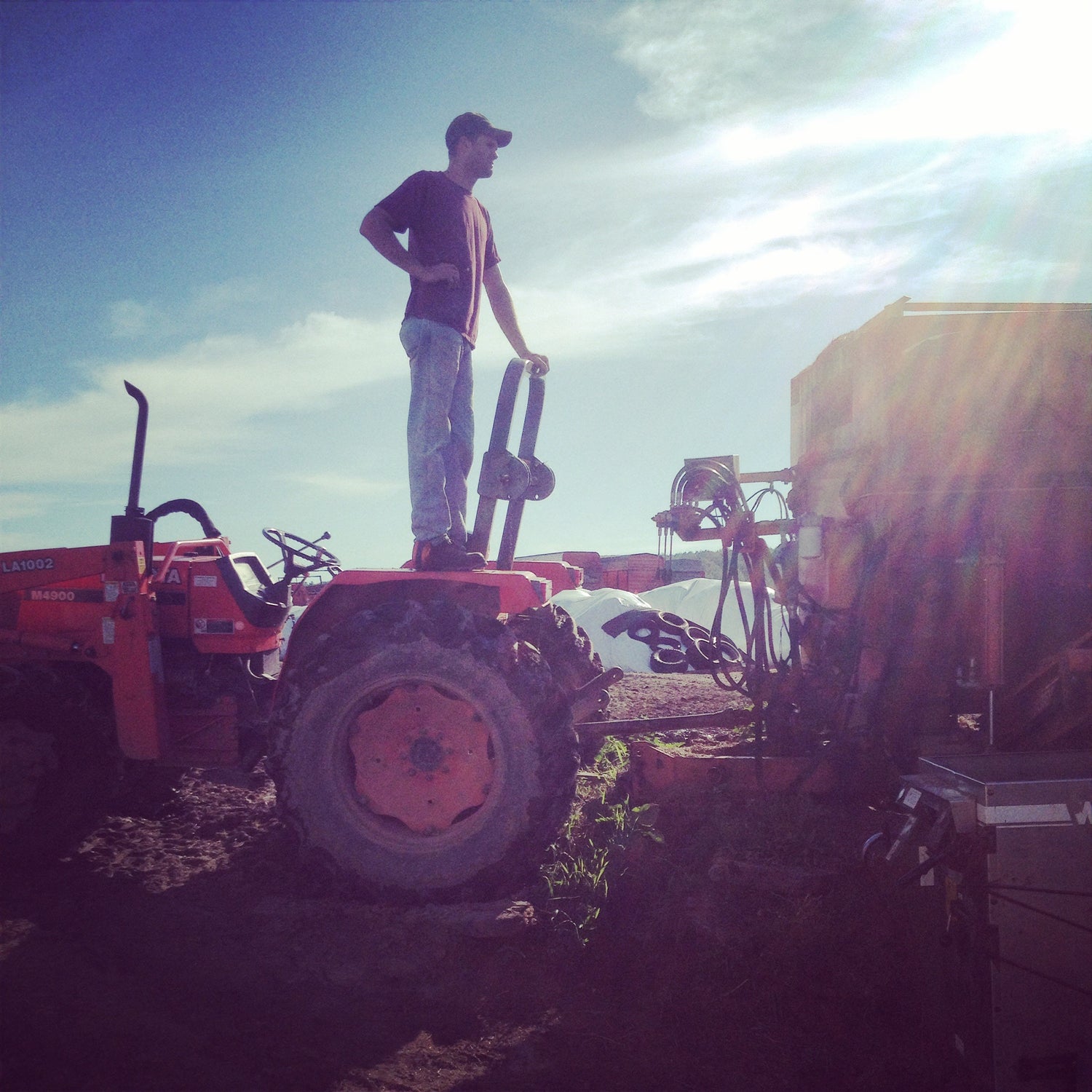 Meet the Farmers
In 2016 we bought a farm located about half way up the state of Vermont on the New York border. It is nestled at the corner of two dirt roads, South Bingham Street and Cutting Hill Road. We have the idyllic landscape with rolling hills and green meadows where cattle, pigs, goats, and chickens roam and graze. We also have a small sugar bush that produces pure, sweet Maple syrup.
Both Caroline and Ramsay were born and raised in New England and welcome the shift in seasons, from the sticky humid summers to the blustery winters, but, for both of us, nothing can beat the golden leaves and crisp air of fall.
Come out to the farm and visit the farmstand or learn more about us!